Recruitment & Placement
Special Focus on Skills & Talents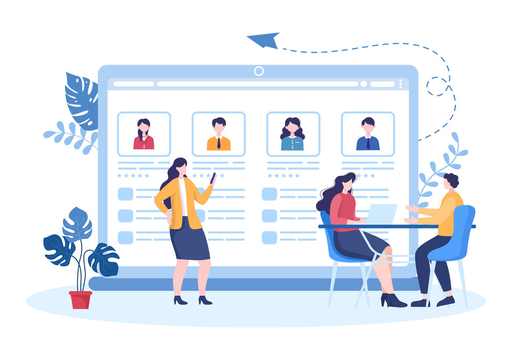 Recruitment & Placement
People have always been the heartbeat of every organisation. Finding the right people makes all the difference to how the organisation functions. Matching people to tasks, goals and vision is what our clients count on us for.
Spectra dedicated team of placement professionals recruits the best available talent, perfectly fits a client's organisational needs. Across technologies, industries and verticals. The secret of pitting our recruiting skills against the curve balls of change in strategies, businesses and goals, lies in the dexterity of approach we adopt. No staffing position is too difficult, no need is too complex and no assignment is too ambitious for Copia. Our flexible staffing models ensure that every client's needs are satisfied.
In our experience, there are three types of people we meet. Those with technical skills, without influencing skills. These don't go far, because they can't get anything done. Then there are those with influence skills, without technical skills. These may go places, but end up getting the wrong things done. Then there are people with both. These are the people whom we call transformers.
Our consultants are products of ongoing training and continuing education, to ensure their skillsets match the needs of a global business environment that keeps changing in a blink.
The hallmarks of Spectra recruits:
Have extensive industry experience and in-depth domain knowledge
Generate tangible, measurable results from Day 1
Possess skill-sets to meet the demands of a global workplace
Display high levels of commitment and determination
Own assignments, from flagoff to completion
Differentiate themselves
Cultivate their networks
Are less judgemental
Think big picture